This taxi/overflow tank uses a 6mm fitting to connect to your overflow (same as the Intairco fitting) and also features a filtered pickup to further avoid dirt ingress into the fuel system.
A 6mm Festo fitting on the top of the tank 'closes the loop' to prevent spillage.
Built and ready to use with 1 metre of tube.
Jetlegend overflow fitting also available...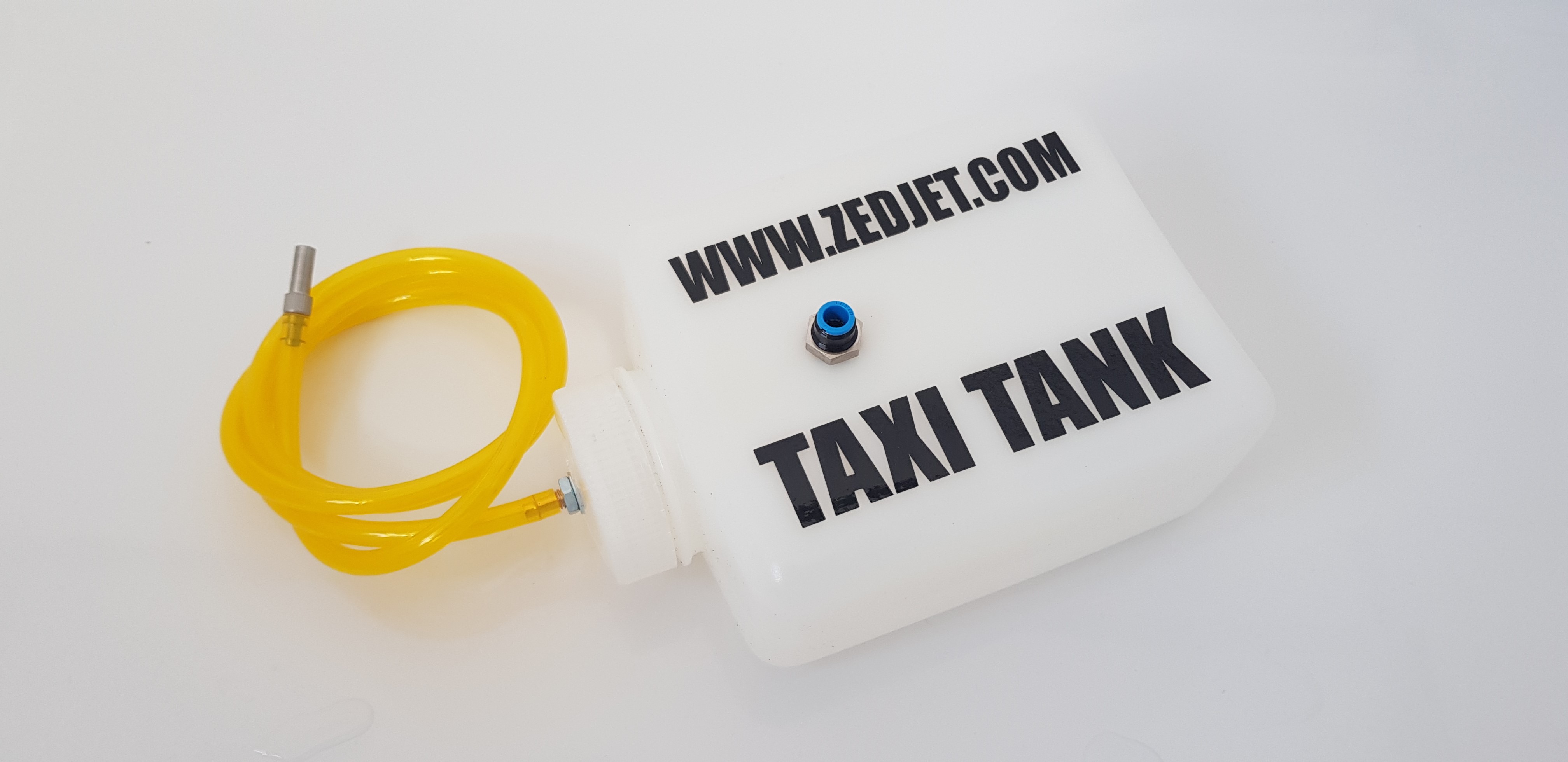 Zedjet Taxi/Overflow Tank - 6mm
Product Code: Zedjet Taxi/Overflow Tank - 6mm
Availability: In Stock
Related Products